Carolina is a proud recipient of the NGSS Design Badge, which is awarded to science units designed for the NGSS that have earned the highest rating on the Educators Evaluating the Quality of Instructional Products Rubric for Science (EQuIP), reviewed by Achieve.org/WestEd. Carolina is the only for-profit company to earn such a distinction.
Carolina Kits 3D® investigations are built from the ground up to engage students in scientific and engineering practices while applying core ideas and crosscutting
concepts—experiences that are key to thriving with the NGSS and phenomena-based learning. Build students' curiosity and accelerate learning using rigorous hands-on labs in-class, with hybrid instruction or with students at home.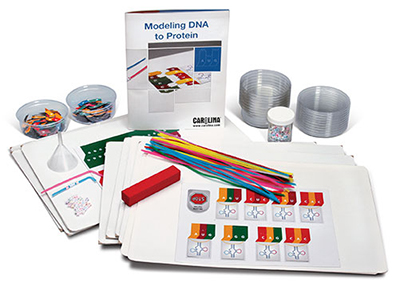 *Next Generation Science Standards® is a registered trademark of Achieve. Neither Achieve nor the lead states and partners that developed the Next Generation Science Standards were involved in the production of, and do not endorse, these products.